Researchers at the Biomimetic Millisystems laboratory at the University of California have developed robots called VelociRoACH that have a "sense of duty" and do not abandon each other in "trouble," for example, as they climb the ladder.
Having provided two small agile robots with a magnetic connector and a winch, the researchers demonstrated a new way to overcome the steps, which is technically impossible for one robot. Algorithm of their actions scientists borrowed from ants .
So, the first robot encounters an obstacle height of 6.5 cm and becomes front paws on it. The next robot starts to push him, helping him to climb up the stairs. At the same time they form a bundle with the help of a magnetic connection.
It is worth noting that the second robot on the back has a controlled winch with a cable. At the moment of contact, its front end clings to the first robot. As soon as he is on the top and fixed there, then immediately with the help of a cable helps to climb after him to his partner.
All this time, the length of the cable is regulated by the robots in such a way that the sag and tension are optimal.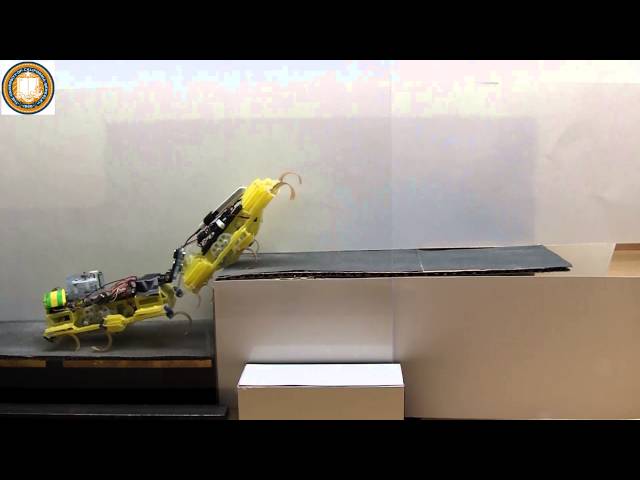 The first version of VelociRoACH developed speeds of up to 2.7 meters per second. This means that the robot could cover a distance of 26 times the length of its body in one second. The second version of VelociRoACH is able to carry with an impressive speed of 4.9 meters per second.