In recent years the former popularity has returned to the ping-pong, in connection with which this sport has risen from the Soviet cellars to modern "aytysh" offices. Together with a new wave of popularity in the ping-pong came and new technology. It would be hard to imagine a more technologically advanced table for table tennis than invented by Thomas Mayer.
At first glance, the novelty resembles interactive smart desks presented by Samsung and Microsoft a couple of years ago. But here the surface is not a screen, but an ordinary old table for ping-pong. A feature is two PlayStation Eye cameras and a Full-HD projector located above the table.
Thomas Mayer wanted to create a simulator that would allow ping-pong to even one player, honing and improving his skills. To do this, the smart device provides the necessary functionality: visually highlights the flight path of the ball, counts the points, keeps statistics and gives lessons.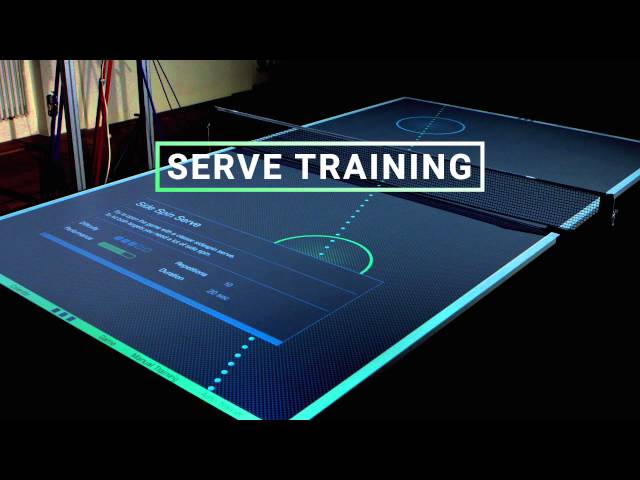 While the "smart" table exists only in the form of a prototype. But against the background of the upcoming Olympic Games, interest in ping-pong can only increase, and the start-up will be further developed.